Speed Up Your Lab Efficiency
Streamline Automated Assay Workflow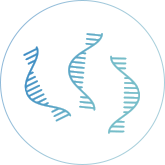 EXTRACTION
Our automated nucleic acid extraction systems with optimized chemistries are designed to deliver the reproducible and high-quality nucleic acids. Seamless extraction workflow from medium to high throughput to adapt your lab as you need.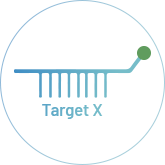 AMPLIFICATION
A fast cycling and high-performance PCR machine with 96-well format is required for the downstream target-specific multiplex amplification.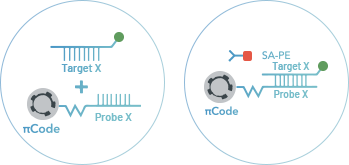 HYBRIDIZATION to SIGNALING
An integrated system for dedicated πcode processing from sample hybridization, washing and target fluorescence labeling.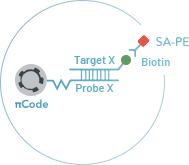 DETECTION
Automated decoding πcode microdiscs through fluorescence detection and high-contrast imaging. 100 – 200 targets can be simultaneously analyzed in a single well.