Your First Choice for Lung Cancer Detection & Management
Like all cancers, early diagnosis presents the best chances of survival. Unfortunately,
lung cancer often remains undiagnosed until it's too late.
Therefore, a critical component of our strategy against lung cancer is exploring how diagnostic tools – tissue biopsy, liquid biopsy, immunoassay, and imaging technologies – can complement one another and ensure patients are presented with the best solutions at every stage.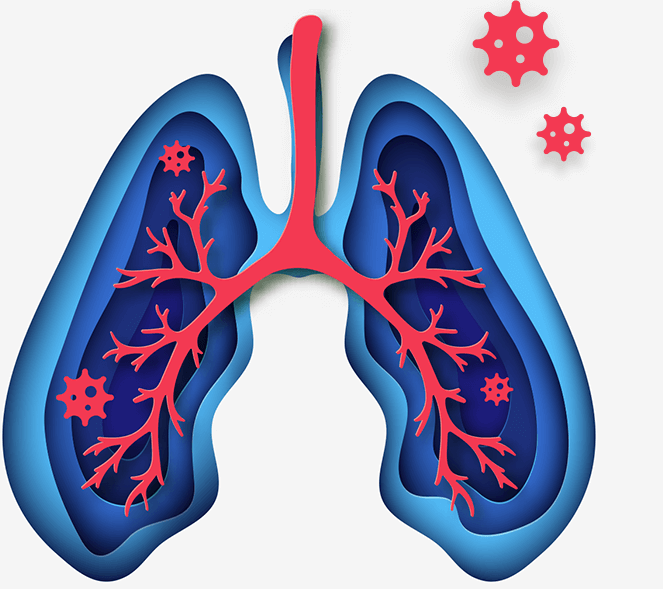 Comprehensive Coverage
74 mutations of KRAS, NRAS, PIK3CA, BRAF, EGFR, HER2, MEK1 and AKT1 genes MET 28 gene fusions of ALK, ROS1, RET, NTRK1 and MET genes

High Sensitivity
cfDNA : 0.1~2.32 % LoD
cfRNA : 10~89 copies LoD
FFPE DNA : 1~2.5 % LoD
FFPE RNA : 10~89 copies LoD

Low Sample Input
DNA: ≥10ng
RNA: ≥50ng

Quick Turnaround
From sample to report
in less than 5 hours
Our Innovative technology: πCode®
πCode® MicroDisc is an innovative molecular analysis technology made of silicon wafers and have an extremely tiny size of 40μm in diameter. Each πCode® MicroDisc has an assigned distinct circular image pattern imprinted on its surface for multiplexing applications. A specific capture agent, which can be either nucleic acid probe or antibody, conjugated to its surface. πCode® MicroDiscs tagged with different capture agents are pooled, enabling specific detection of multiple analytes in one-well reaction.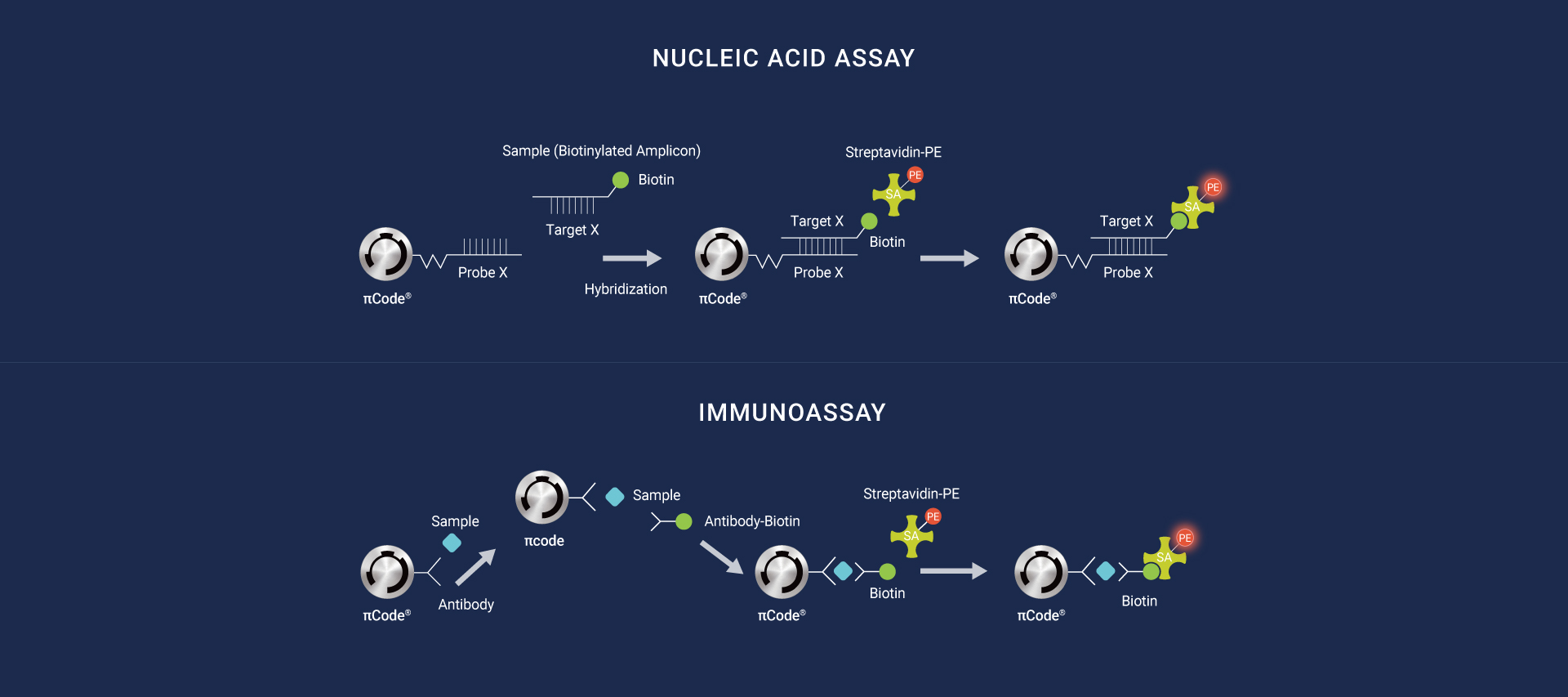 Sample Preparation System
Cutting Edge Innovation for Molecular Diagnostics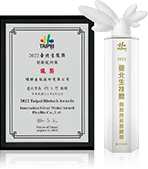 2022 Taipei Biotech Awards-Innovation Silver Medal Award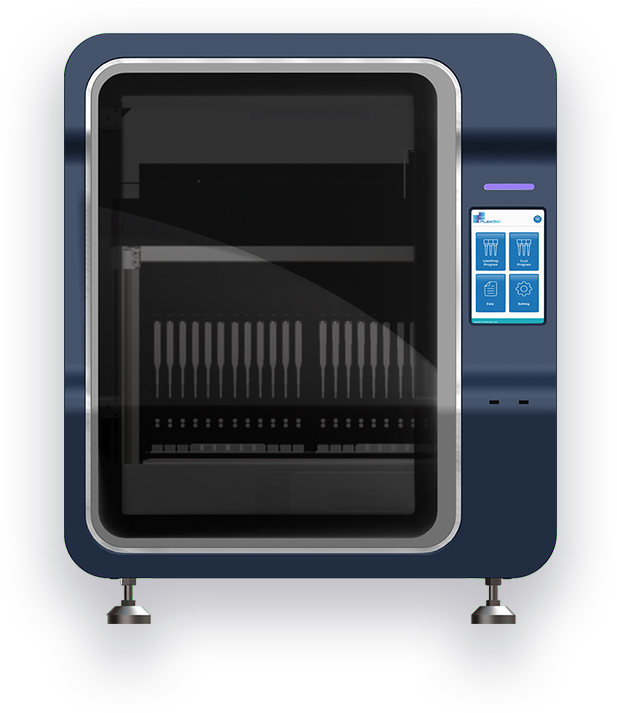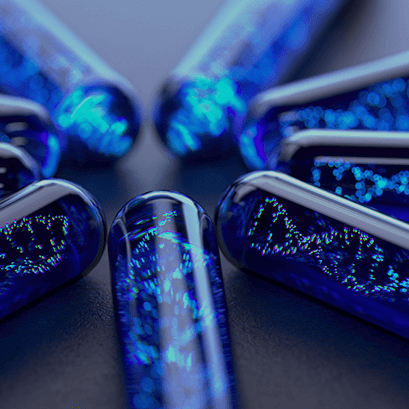 FEATURES

Truly Walk-away system
Automated from nucleic acid extraction, quantification to PCR setup

Flexible Compositions
Up to 24 prefilled extraction strips and eluted samples quantification. Different PCR assay kits setup available for 24 samples each

Ease to Use
Simplified assay placement with intuitive built-in protocols

Unique Magnetic-Liquid Separation Technology
Allows well-purified nucleic acids through fully pipetting mix during extraction processes